Though it's important to be socially distant right now, you can still get close to nature. Hiking in the Pocono Mountains is one of the best ways to recharge, refresh and still be socially responsible. Whether you trek to a spectacular vista high in Delaware Water Gap National Recreation Area or stretch your legs on a short walk on a scenic trail in Promised Land State Park, the beauty of the region is sure to soothe the soul and calm the nerves. While enjoying the great outdoors, remember to maintain the rules for proper social distancing. Here are some tips to help you be safe.
Stay with Your Tribe
Avoid meeting up with friends and family outside your household. Hiking should only be done with your quran-team. That means any outings should only be done with the same people who currently share your home.
Be Prepared
Check local guidelines and restrictions before heading out. Make sure the park or trail is open and community officials are allowing hikers in the area.
Avoid Peak Times
Consider planning an outing for early morning or late afternoon. People are more likely to be out and about mid-day. Set a time when there's potentially fewer people on the trail.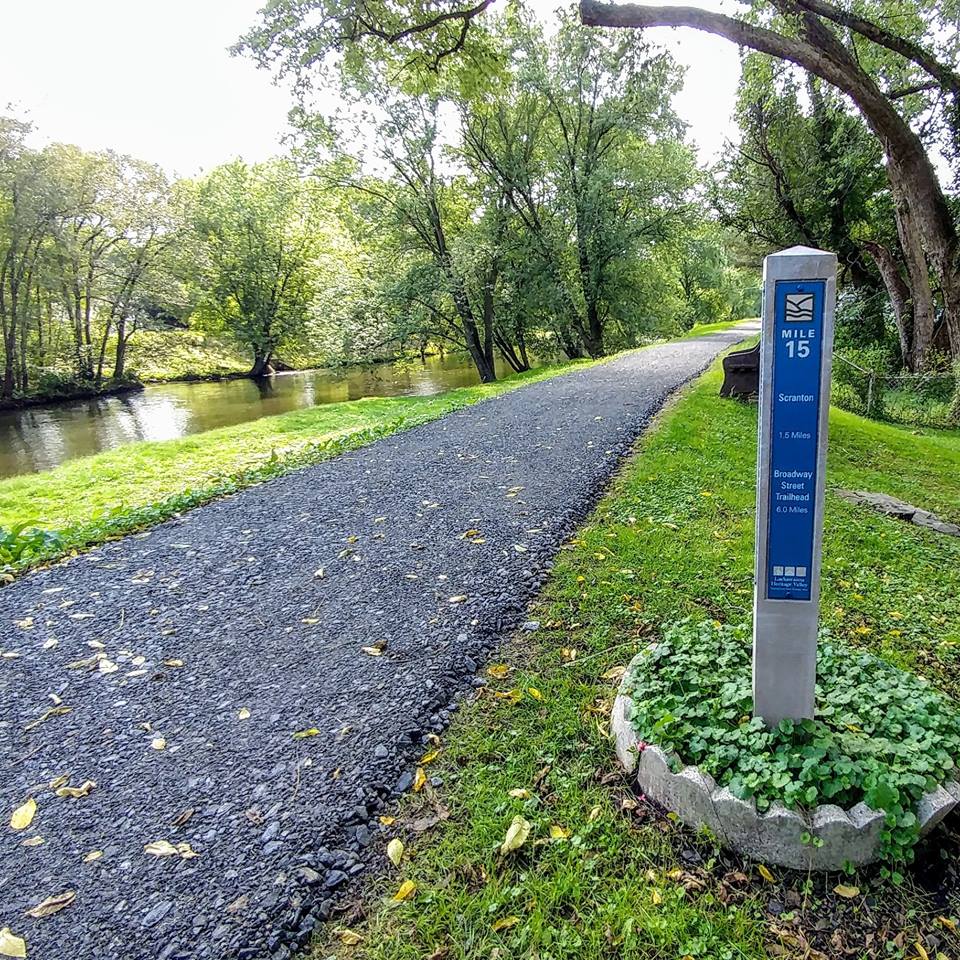 Know Your Limit
Choose a trail that matches your fitness level. Be sure to verify distance, elevation and terrain. Most trails are graded from easy to difficult and surfaces can run the gamut from groomed gravel to rugged rock scrambles. Beginners should stick to short distances on trails that do not vary much in elevation and terrain.
Phone a Friend
Let someone know where and when you'll be hiking in the Pocono Mountains. Informing someone of your whereabouts is a common-sense safety precaution.

Have an Eye on the Sky
Check the weather forecast before you leave. In case of inclement weather and excessive temperatures it may be best to reschedule.
Look But Don't Touch
Try not to touch common areas such as trailheads, signs, maps or plexiglass displays. Remember to keep your hands away from your face as much as possible.
Keep a Leash On Things
Bring a leash if your dog is joining you. Dogs should be leashed at all times and generally be well-mannered and good-tempered. Don't forget a lightweight collapsible water bowl and fresh water supply for your canine companion. Take care not to let your dog drink from lakes, ponds, rivers and streams especially if not vaccinated against water-borne diseases.
Dress for Success
Wear clothing appropriate for the conditions. Sturdy, close toed shoes are important as well as long pants and long-sleeve shirts that are made from lightweight material. Try to dress in layers to be prepared for a change in temperature from the beginning to the end of the hike.
Remember the Essentials
Pack the usual hiking necessities- sunscreen, insect repellent and water but don't forget to bring along hand sanitizer and face masks. Always take home what you bring and never discard trash along the trail.
Stick to Six
Stay at least six feet away if you do encounter other hikers. Hiking etiquette still applies. Stay to the right and pass on the left. Shout out to let others know you're near and if you intend to pass so you can both maintain the minimum six feet of space between you. Always yield to uphill traffic.
No Trailblazing
Stay on marked trails. Don't stray into untouched areas for your own safety and for the preservation of the natural surroundings.
Show Some Selfie Control
Look around when posing for selfies. Spectacular scenery often inspires selfies, but before you pose, be sure you're on solid footing and well away from any potential fall hazards.
Get Growing
Visit a local environmental center or nature preserve to enhance your hike. Places such as Lacawac Sanctuary and Dorflinger-Sudyam Wildlife Sanctuary offer nature trails with interpretive signs that explain the habitat and its wildlife.
Keep Moving
Remember, while it's good to get outside, enjoy some fresh air and get exercise, this isn't a time to linger. Don't congregate at trailheads, vistas, parking lots or pavilions. For the safety of your group and everyone around you, keep moving.
Stock Up
Before hiking in the Pocono Mountains, pick up craft brewed coffee and satisfying sandwiches at Cocoon Coffeehouse and Bakery to fuel your hike. When heading home, stop for gourmet treats, freshly baked bread and fine pastries plus locally sourced staples such as eggs, cheese and meat. Call ahead for curbside delivery 570-226-6130.